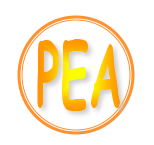 ***Use the tabs at the top to navigate to where you are going.***
Pickerington Education Association is endorsing the following individuals for the PLSD Board of Education.
For Re-Election:
VANESSA NIEKAMP
LORI SANDERS
AND
For Write-In
CLAY LOPEZ
For a ballot on a voting machine at the polls:
1. Find the race on your ballot for Pickerington Local School Board
2. Touch Write In Candidate
3. A keyboard will appear
 4. Type Clay Lopez
For a paper ballot:
Fill in the Bubble designated for Write In Candidate
Write Clay Lopez

Home e-mail address for PEA e-mail list
Please fill out the following form to update your e-mail address.